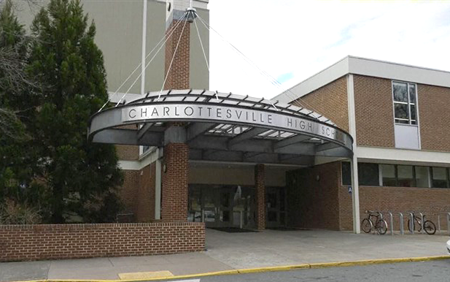 Charlottesville School Board Presentation
October 2019 –  Kay Slaughter and Peggy Van Yahres appeared before the Charlottesville School Board asking that the City Schools include the Bridge Builders in their local history curriculum.
Unity Day
Last summer, the film  Working for a Better Day followed by a panel of living Bridge Builders and the launch of the Bridge Builders book, occurred as a Unity Day Event July 25, 2019 at Light House Studio, who co-sponsored the event with Albemarle Charlottesville Historical Society (ACHS) and  Preservation Piedmont.  The panel included John Conover, Elizabeth "Betz" Gleason, Teresa Walker Price, and Eugene Williams, four of the seven living Bridge Builders, and Kay Slaughter, editor of Bridge Builders, 2001-2016, Charlottesville, VA.  ACHS Executive Director Coy Barefoot moderated the panel and audience discussion.
Black History Month
During Black History Month in February 2019, ACHS executive director Coy Barefoot moderated a panel and showing of Working for a Better Day at Charlottesville High School.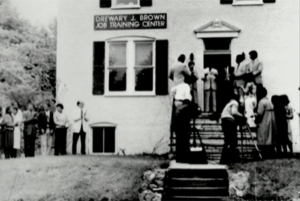 Virginia Film Festival
The 2001 documentary, Working for a Better Day:  The Drewary Brown Story, digitized and shown at the November 2018 Virginia Film Festival, was followed by a panel talking about Brown and his contributions.  Speakers  included filmmaker Larry Garretson; executive producer Virginia Daugherty, former Charlottesville mayor; and Pynke Gohaner-Lyles, a former colleague of Drewary Brown at the Monticello Community Action Agency (MACAA).  The event was sponsored by Albemarle Charlottesville Historical Society (ACHS) and Preservation Piedmont and was held at Jefferson School African American Heritage Center.